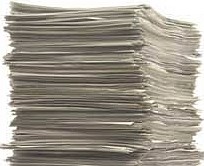 The 2013 Paul R. Kach DeMolay Essay Competition is officially accepting applications! You can view and download this brochure for the competition and use it to spread the word! There are two categories for entrants; one for DeMolays who are in the 11th Grade and above, and one for those who are in the 10th Grade or below.

The prompt for this year's essay is Character Based Leadership. Be creative! Write an essay about how you employ character based leadership in your daily life, or provide examples of what you believe good character based leadership can accomplish! Submit your 1000 to 1500 word long entry to your Executive Officer no later than February 1st, 2013 for consideration for this competition.

This is a great opportunity for those thinking about college to get some extra money! Regional contest winners from each entrant category will be awarded $300. A national winner will be awarded an additional $1,200 for their entry!

Contact DeMolay International for more information on this program, sponsored by The Supreme Council, Ancient and Accepted Scottish Rite of Freemasonry for the Southern Jurisdiction of the United States of America.

Full essay prompt: "In an era when sports heroes deny that they are role models, business leaders claim that they are beholden to no one but the bottom line, and governments continue to enact policies which divide and exacerbate the inequalities of humanity, does the idea of "Character Based Leadership" even exist?"